Best HCG Diet Meal Plan 2017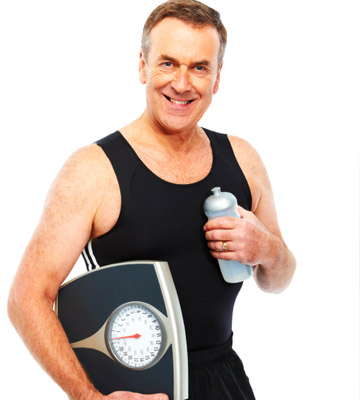 To succeed at anything in life you have to have a plan, and for people who are ready to lose weight, our HCG Diet meal plan – 2017 version is the best tool you could ever have.
Winging it does not work for dieting – just ask the millions of yo-yo dieters that have tried and failed.
If, however, you begin a weight loss program fully prepared for every step of the way, you have the best possible chance of succeeding – losing those unwanted pounds and keeping them off for good.
It all begins with the HCG Diet daily meal plan.
In phase 1, you will start taking your daily HCG and vitamin B12 and MIC/LIPO Complex injections, but that is not all. For the first two days, you will eat, and eat, and eat some more. Seriously – we want you to fill yourself full of all your favorite high-fat foods. Think burgers, fries, ribs, steak, potatoes, pasta – you get the idea.
Why would you want to eat high-fat food (2,000 calories worth) for the first two days?
Saturating your bloodstream with fat ready for the body to utilize when you dramatically cut your caloric intake on day three is what will bring you the best success. We want your body to start mobilizing fat that it already has. Giving it fat that is easy to target starts the process rolling.
HCG Diet Meal Plan for Phase 2 – Rapid Weight Loss
Starting on the third day of your HCG injections, you will cut your calories down to between 500 and 700 each day. You will divide these calories into 3 meals – and 2 snacks if desired.
Do not worry; the HCG Diet and meal plan that we provide will lay it all out for you in easy to follow steps.
You will be given a comprehensive shopping guide that shows you everything you can eat on the HCG Diet. If it is not on the list – do not eat it.
You will also have a myriad of easy to make HCG 500 calorie diet meal plan recipes that are sure to please even the pickiest eater in your house. Yes, you do not have to make separate meals for your family. Just increase the ingredients and let them enjoy these wonderful new dishes with you. Of course, they can also have additional side dishes and larger portions than you, but there is no reason to make two separate entrees at each meal. They may not need to lose weight, but everyone can benefit from healthy eating.
Here is a Sample Day on the HCG Diet
We are providing an HCG Diet meal plan sample below that will give you options for breakfast, lunch, and dinner.
Here is your HCG Diet meal plan example for breakfast:
Choose one of the options below for breakfast:
Unlimited coffee or tea sweetened only with Stevia if desired (one tablespoon skim milk is allowed each day)
16 ounces of water (mandatory)
One whole grapefruit or apple
Same as above, but add one egg or egg white
Same as above, but add one egg or egg white and one melba toast
What is the HCG Diet meal plan going to look like for lunch and dinner?
Here are some suggestions that you can use for either your lunch or dinner meals. All recipes are provided in our HCG Diet Guide.
Choose one of the options below for each lunch or dinner meal:
Oriental Ginger Chicken and sautéed spinach (sauté in water)
Chicken Tacos in Lettuce Leaves
Chicken Cacciatore
Buffalo Style Chicken Fingers with celery sticks and one of our dressings for dipping
"Shirataki" Pasta and Meatballs
Chinese Steamed Fish with asparagus
Lemon Zest Crab Cakes and salad
Lettuce Wrapped Hamburgers
Beef Stew
Thai Cucumber Beef Salad
Chicken or Veal Picatta with broccoli
Beef Chili
These are just some of the many HCG Diet and meal plan recipe options that you have.
You are also allotted one serving of fruit at each meal. Some people like to save their fruit servings for between meal snacks or evening dessert. You can even bake an apple or grapefruit slices for a delicious dessert.
You may have seen information online about HCG Diet meal plan – 800 calories. We recommend staying under 700 calories for the best results. If you feel you need more, please speak with your clinical advisor here at Weight Loss Medical Center to discuss your personal situation.
One other option for attacking any cravings that appear are the refreshing beverage recipes we provide. You can even have a Frozen Cappuccino, Mint Chocolate Coffee Smoothie, or Virgin Sparkling Mojito and not worry about it derailing your caloric intake for the day.
Get additional information about HCG Diet meal plans by contacting Weight Loss Medical Center for a no cost consultation.