HCG Diet Plan – All You Need to Know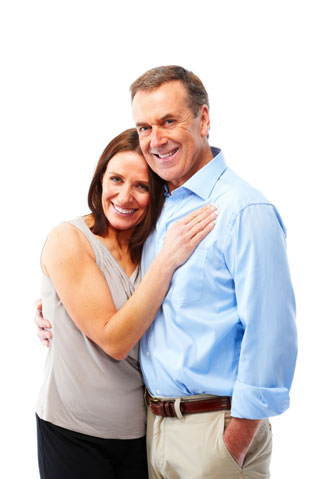 Losing weight and being able to keep it from returning has never been simpler to accomplish than right now with the HCG diet plan. This one informative report will provide you with all you need to know about losing those unwanted pounds.
There is a secret to losing weight – retraining the brain and reprogramming the body! The brain and body work together to combat cravings and shed pounds. As humans, we desire what we are used to getting. That is why "comfort food" holds such significance for some people. During times of stress, we turn to foods that make us feel good. The HCG diet meal plan will change the way the brain views food and replace previous cravings with better choices.
What is the HCG diet plan and how does it work? The HCG weight loss program provides an opportunity to consume fewer calories without feeling the pangs of hunger. This will help to facilitate rapid weight loss without the typical headaches and dizziness that people often feel when dieting.
On the HCG diet you can expect to:
Lose up to a pound a day of unwanted body fat
Change how your body physically responds to food
Change the way your brain thinks about and craves food
Learn how to prepare delicious meals – often in minutes and with very little prep work
Provide yourself and your family with healthier options for some of your favorite foods
Feel better and more energized
Learn new habits that will last a lifetime
If everything above sounds like what you have been looking for, it is time to learn everything you need to know about the official HCG diet plan, including what you can eat and sample meal ideas.
HCG Diet Plan Allowed Foods
It is natural to expect to have to give up beloved foods when trying to rid the body of excess weight, but that should not mean that you will starve or forgo some of your favorite delicacies. In fact, most people are surprised when they first discover all of the allowed foods on the new HCG diet plan. We have also increased the caloric intake to 700 calories each day rather than the 500 that most other programs still use. These extra 200 calories do not decrease weight loss, and they prevent the body from going into starvation mode.
The HCG diet plan food list consists of the following:
Lean steak and roasts, boneless skinless chicken breasts, lean ground beef, veal, eggs, buffalo, venison, elk, grouper, mahi-mahi, pollock, tilapia, crab, shrimp, lobster
Apples, grapefruits, oranges, lemons, limes, strawberries
Asparagus, broccoli, beet greens, cabbage, cauliflower, celery, chard, cucumber, fennel, lettuce (all types), mushrooms, onions, peppers, radishes, spinach, tomatoes
Apple cider vinegar, Braggs amino acids, fresh herbs, seasoning blends without added sugar or fillers, white vinegar, dried herbs, garlic and onion powders, organic tomato sauce and paste (without sugar), organic canned tomatoes (no sugar), shirataki miracle noodles, Melba toast, Grissini breadsticks, liquid and powdered stevia – plain and flavored
Water, sparkling mineral water, tea (without added sweeteners), coffee, Yerba Mate tea, 1 tablespoon skim milk, Wondercocoa
It is easy to see that, on the HCG diet plan, there is quite a bit you can enjoy while ridding your body of excess fat. Since you will not be wasting money on fast food and junk food, you can go ahead and splurge on lobster or crab for dinner. In the mood for something sweet? Whip up a frozen beverage from our recipe list.
Creating an Ideal HCG Diet Plan Menu
Each person has leeway when creating their ultimate HCG diet plan menu. As long as the basic detailed guidelines are followed, individual tastes and desires can easily be fulfilled.
Plan on eating at three different times each day: breakfast, lunch, and dinner. If you feel the need for a snack, have a small apple or orange between meals.
Your HCG diet menu plan will look like this:
Breakfast:
16 ounces of water
1 whole grapefruit or apple
1 egg white if desired
Unlimited tea or coffee (1 tablespoon of milk is allowed each day)
Lunch:
5.5 ounces of the protein of your choosing – remove all visible fat before cooking
6 to 8 ounces of salad made from vegetables on approved food list
1 apple, orange, or a handful of strawberries
16 ounces of water
Coffee or tea if desired
Dinner:
5.5 ounces of the protein of your choosing – remove all visible fat before cooking
6 to 8 ounces of salad or cooked vegetables made from vegetables on approved food list
1 apple, ½ grapefruit, 1 orange, or a handful of strawberries
16 ounces of water
Coffee or tea if desired
If you are feeling exotic, lunch may consist of leftover Orange Glazed Chicken Breast from the night before on a bed of mixed lettuce leaves and orange slices or lettuce tacos with spicy ground beef. Dinner can take you to Italy for some home cooked Chicken Cacciatore or "Spaghetti" and Meatballs made with miracle noodles. We provide you with a plethora of delicious recipes to making losing weight tasty and fun.
Losing Weight on the HCG Diet Plan
All HCG diet plans are not created equal. We make it possible to lose weight at a rapid pace without feeling as though you are starving. At Weight Loss Medical Center, we take weight loss and your health very seriously. We do not provide HCG drops that leave you light headed and feeling hungry. Our program follows the true HCG diet protocol of HCG and Vitamin B 12 injections.
We succeed when you succeed. Contact the weight loss experts at Weight Loss Medical Center to learn how you can lose unwanted pounds fast and keep them off with a diet that really works.
What is the HCG diet plan? It is your key to weight loss success.