HCG Diet Indiana Battles Obesity and Brings Healthy Eating Habits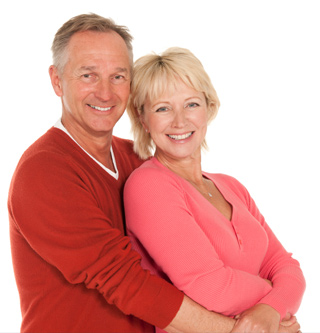 How long have you been battling your personal fight against excess weight? If you are like many of your friends, neighbors, and relatives nearby you have been fighting and losing this battle for quite some time. Unfortunately, Indiana has been ranked as the 9th worst state for adult obesity in the US with 30.8% of all residents considered being obese in 2011. This ranking was made by the Centers for Disease Control and Prevention (CDC). Obviously this is not a distinction to be proud of or brag about to friends in another state, unless they were in the top 8. There is something you can do personally to lower your state's ranking, and that is to lose weight by contacting the HCG Diet Clinics in Indiana. It is not only adults throughout the state that are dealing with this fact in their lives, but children, as well. Today's youth are at a higher risk of being heavier than ever before, and you can ask any adult who has suffered with this issue since they were young how difficult it is to change bad eating habits as you age. Of course, the best time to foster a lifelong long of proper eating is in childhood, when it is easy to control not only what they eat, but how the food they are eating is being prepared. If you begin a program of healthy eating habits at an early age, the chances of gaining unwanted fat as an adult are lessened. What do you do now, if you are already an out of shape adult trying to slim down to a healthy size? You turn to our expert doctors and clinical specialists who will advise you how to lose weight quickly and safely. Isn't it time to put an end to the continual yo-yo dieting pattern you have experienced for so many years? The time to stop losing 10 pounds and gaining back 15 is right now. This is not good for your body or your mind. Many heavy people suffer from depression, which is understandable when nothing you own fits or looks right, and you berate yourself for failing at yet another try. The Endowment for Medical Research studied more than 9000 adults, and discovered that mood and anxiety disorders, as well as depression, were about 25% more common in people who were obese. What do you find yourself doing when you are depressed? If you are like many others, you turn to food for comfort. Yes, this is the same food that put you right where you are today. It is time to put an end to the yo-yo effect and realize that you can succeed at getting slim at our Indiana weight loss centers! You can learn how simple it can be to drop those pounds and inches from your body without fear of gaining them back again. One call to the phone number above can bring you the answers you seek about losing your unwanted fat and keeping it off permanently.
HCG Diet in Indianapolis IN is a Doctor Supervised
For many people, these issues started at an extremely young age. Many baby boomers were raised during a time when a pudgy baby was referred to as a healthy baby. Of course, it is now known that this is not true at all. Some pediatricians actually still hesitate to tell parents if their babies, toddlers, or children are gaining weight too quickly. It is a fine line that is walked when dealing with excess pounds issues at any age. What has been learned over the years is that participating in a medically supervised diet program can substantially increase your chances of success. For children, the best way to prevent the gaining of excess fat is through exercise, activity, and healthy eating. Turn off the game console and television. The Cultural Trail offers a vast and exciting series of bicycle and pedestrian paths that link the area to the entire Indiana greenway system. What better way to help the entire family stay in shape then by taking long nature walks or bike rides along the trail? When you combine this increased energy output with a healthy meal plan, you wind up losing unwanted pounds quickly and safely. In addition, this is an excellent opportunity to engage in quality time while enjoying the great outdoors. For adults who need to lose weight in Indiana, beginning this program will enable you to melt away excess fat without the need to participate in a high intensity exercise regime of any type. You do not need to pay out a lot of money for a costly gym membership or personal trainer to help you. As a matter of fact, the only exercised recommended while you are taking your doctor prescribed HCG injections is walking, swimming, or yoga. While on a very low calorie diet, you do not want to overexert yourself, nor will it even be necessary to do that as you will be losing weight quickly. Each day you will notice that your abdomen is getting smaller and flatter. You will look better and feel energized. Even your clothes will begin to fit better. Before long you will need to start wearing smaller sizes. Your family, friends, and co-workers will start to take notice of the change in your appearance, and may even start asking questions about the secret you have discovered. Beginning HCG Injections in Indianapolis Indiana can make this happen for you the same way it has helped countless others across both the state and the country. By taking the step to lose the abnormally stored fat that has made a home around your thighs, belly, and hips you show your children the importance of good health at any age. They will emulate you as they grow, and the foundation and basis for a lifetime of healthy habits begins with you today. Discovering Indiana weight loss is the first best step in the right direction for you and your loved ones.
Local HCG Diet Doctors in Indiana Personalize Your Program
Where do you begin your search for the right physician for your needs? You want someone who is understanding and compassionate to your personal situation. The desire to be treated as an individual and not a number is a high priority. Knowing that your questions will be answered respectfully is essential, as well. Being able to discuss your fears and concerns without risk of judgment or ridicule is vital. All of these factors are to be considered as you make your decision to begin your search. Once you decide that you are ready to learn How to Find HCG Diet Doctor in Indiana the answer becomes clear. Word of mouth is a tremendously useful and valuable tool; unfortunately many people are too embarrassed to ask others how they lost their unwanted pounds. You would be surprised, however, to find how readily people do want to share that information. Most adults are proud of finally being able to rid their bodies of unwanted fat and would shout about it from the rooftops if they could. The good news is that you can find our local weight loss clinics in Indiana as close as your own city or town. With centers across the country, the help you need is nearby, and even as close as your own phone. What about those of you who prefer to keep your business private from the watchful eyes of others? You are the ones we happily cater to by eliminating the requirement of ever having to step foot inside one of our locations. How do we do that? The simple answer is that we allow you to fill out your complete medical history questionnaire right here on our website. This enables you to answer all the questions accurately by making use of the records you keep at home. There are no watchful eyes looking over your shoulder, and no time limits to keep. It doesn't matter if it takes you 15 minutes or 15 days to fill out the questionnaire; the only person dependent upon your speedy completion of this form is yourself. Once completed, it will be sent via a secure link to one of our HCG Diet Doctors in Indiana for review. Upon complete and careful review of your medical history, the doctor will determine the necessary course of action for you to lose the desired amount of weight to reach your goal. Your personal advisor will discuss these results with you over the phone and provide you with complete step by step instructions on how to begin. Everything you need will be delivered right to your door in a package containing all the supplies you require to get the body you have long dreamed of having. Simply provide some basic information in the contact form that you will find below, and one of our advisors will be able to give you a call to get you started today. It truly is that easy to begin this journey.
HCG Weight Loss Clinics Indiana
It is time for a change that will benefit you in many different ways. By leaving behind traditional diet methods that restricted what you could eat for long periods of time, with only a slow loss of fat to show for your efforts, you can embrace a way to get in shape in record time. Are you ready to lose 30 pounds in 30 days? If you answered yes, then you are unquestionably in the right place. Over the course of the next six weeks, you will discover how to prepare healthy and delicious meals for yourself and your family in record time, with less clean up than you ever thought possible. When you contact the HCG Weight Loss Clinics in Evansville Indiana, you will also receive a wide variety of incredible recipes that your family will love. It may seem hard to believe at first that melting away fat can be so tasty, but the results you will see on the scale and in the mirror will be all the proof you will need that this program is working for you. Within a few weeks, your body will begin to change the way it craves food. Instead of fighting back the urge for sugar and carbohydrate filled goodies, your body will instead begin to crave healthy for you fruits and vegetables. The foods you once longed for will probably not even look appealing anymore. That is how powerful the HCG Diet in Evansville Indiana is, and how incredible it works. You will begin to wake up energized each morning, and still have energy to spare when you are done with your day. A great way to expend that energy is by visiting the Pigeon Creek Greenway Passage, a 42 mile bicycle and pedestrian trail that encircles the city, extending into other counties, and making up part of the American Discovery Trail that crosses the country from the Atlantic Ocean to the Pacific Ocean. Of course, we don't expect you to walk across the country, but adding a 30 minute walk to your daily life will do you a world of good, both physically and mentally. You will be able to tone your legs and burn calories while also having time to reflect upon your day's activities, and lay plans for what you will accomplish the next day. If you have young children, this is a fantastic way to get them in shape while talking with them about their day. Use this time to clear the mind and revitalize yourself for the coming days. You can lose weight quickly, and the HCG diet is the key to your success. A new you is as close as your phone, so pick it up and dial our number right now. Clinical advisors are ready to take your call and answer your questions. You will be guided step by step through the entire program, making it easy to get into shape quickly. There has never been a better time for you to take action than right now. See for yourself how easy it is to rid your body of unwanted fat for good. Everything you need is at your fingertips right now.
Recent Questions about the HCG Diet in Indiana
Melissa R. in Fort Wayne IN phoned in and asked: I am planning my wedding, finally, and would like to lose 30 pounds before I go dress shopping in two months. I heard it was possible to accomplish this with your program. One of my bridesmaids told me that her sister did just that before her wedding last year, and has still kept all the weight off. She got me your phone number and told me to give you a call to see if you could help me accomplish the same thing. Will I have to exercise in order to reach my goal? I am not a big fan of sweaty gyms.
You will definitely not have to join a gym in order to reach your goal, Melissa. As a matter of fact, the main thing we do recommend in order to maximize your results on the HCG Diet in Fort Wayne Indiana is walking, which you can easily accomplish by heading out to the Rivergreenway. With over 70 miles of walking and biking trails, this National Recreation Trail, is designed to promote healthier living habits for local residents just like you. Even without walking, you can still expect to lose on average a pound a day during the six weeks of human chorionic gonadotropin injections that you will be taking. Your clinical advisor will discuss the complete details of the program with you over the phone, ensuring that all your questions are satisfactorily answered before you begin, and throughout the entire process. Everything you need for success will arrive right at your door, for added ease. As your friend told you, maintaining the lower weight is easy when you complete our plan. The healthy eating habits you will learn will last a lifetime.
Marcus G. in South Bend IN sent in this question: I recently eavesdropped on a couple of women at a restaurant during lunch who were talking about the HCG Diet in South Bend Indiana. I had never heard of this program before and discreetly tried to overhear as much information as I could from their talk. One of them mentioned that she had lost 25 pounds during her first 4 weeks, and the other claimed to have shed 29. I couldn't believe my ears, but had to be quiet so that they would keep talking. I am not usually the type of person who listens in on other people's conversations, but this one time I couldn't help myself. You see; I have been overweight my entire life, and have tried one diet after another, and nothing has ever worked for me. Sure, I may lose a bit at first, but then I always give up and gain it all back, and usually even more. I am close to 100 pounds above my goal, and I am wondering if you can help me, as well. Thankfully, one of the women mentioned your website, and I quickly made note of it in my phone. So here I am ready to begin. I have read through your website, and it has answered most of my questions. I just want to try to figure out how many cycles of HCG shots you think I will need. By the way, even the food they ordered to fit your protocol looked quite delicious, as well.
Marcus, it is easy to understand the excitement you felt at overhearing the subject these women were speaking about at lunch. When you have been heavy your entire life, it does seem as though nothing you try will work. That is why so many people are talking about the incredible results they have achieved with us. The ability to lose weight while eating delicious meals is extremely appealing to our clients across the country. When you receive your complete HCG diet protocol, you will find a detailed list outlining everything that you can and cannot eat during your injection phase of the program. This makes it easy for you to go shopping, as well as ordering when you dine out at your favorite restaurants. Now you know why those women were able to order delicious looking food at lunch the other day. You will even be provided with an extensive variety of easy to prepare recipes that will assist you on dining in style while you rid your body of those unwanted pounds. It will take you at least 2, and possibly 3 cycles of HCG shots to reach your goal. You can expect to take a 4 week stabilization break in between cycles, to allow your body to adjust to the lower weight before continuing on to the next cycle. Your advisor will provide you with information about what you can eat during this period of time. During each cycle of injections, you can expect to accomplish significant changes in your body.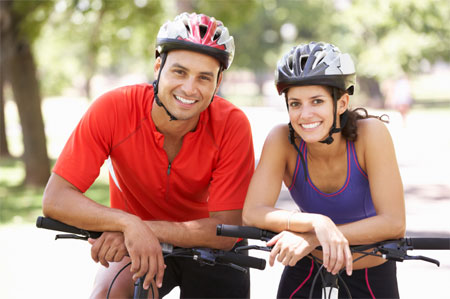 Hank P. in Hammond IN called in with this question: it seems that no matter how hard I try, I just can't seem to ever lose more than 10 pounds on any type of diet. I usually can lose that much in 3 weeks, then I hit a plateau and the scale doesn't move. After about a week,  I then give up, and you can guess what happens – the weight comes right back and usually with a few more for good measure. Actually, there is nothing good about the measurements I currently have as none of my pants will fit anymore. I do not want to go out and buy new clothes in a larger size. If I begin your program, how do I know that I will keep losing until I hit my goal of 40 pounds, and then keep it all off afterwards?
You have asked valid questions, Hank. It is only natural for you to want to reach your targeted goal and then be able to maintain that weight permanently. That is our goal for you, as well. When you begin the HCG Diet in Hammond Indiana, you will be provided with all the tools for success. These include a shopping guide that will show you everything that you are allowed to eat while following the protocol, incredibly easy to prepare and delicious to eat recipes that will make melting away your unwanted fat simpler than you ever thought possible, and a complete kit that will include all the supplies you will need. Included in this kit that will be delivered to your door you will find everything you need to be able to self-administer your daily Vitamin B12 plus vitamin complex shots and your HCG injections. By following the protocol we provide, you will be able to lose weight and keep it off after you finish your six weeks on this course of action. The four phase plan you will follow ensures your success.
Phyllis M. in Bloomington IN sent in this question with her contact information: Is it really true that during the first two days of the diet,  I can eat anything I want? When my sister began the program, she went to her favorite buffets and restaurants to eat. I was with her at one of the meals, and couldn't believe that you allowed her to eat fried chicken, French fries, a milkshake, and a piece of chocolate cake. How can anyone expect to lose weight eating like that? I realize that now she is following a different type of eating plan, but those first two days seem counterproductive to me.
You are right that it does sound strange to tell someone who wants to slim down to spend two days eating high calorie foods, Phyllis. It is part of the protocol of this particular program to do just that in order to stimulate the body to burn fat. You see, by providing the body with ready to use fuel, the injections can begin doing the work they were designed to do. The HCG Diet in Bloomington Indiana stimulates the metabolism into working at peak levels of performance, enabling you to target the pounds that have accumulated around your mid-section, hips, and thighs and melt them away quickly. This usable fuel enables you to begin the very low calorie portion of this weight loss plan without worry of headaches, nausea, and fatigue that other limited eating programs bring in their wake. Remember, this phase only lasts for two days, and chances are that on day three, you will be happy to partake of nutritious meals.
Roger L. in Indianapolis IN phoned our toll free number with this question: I am a meat and potatoes type of guy, and am curious about the types of food that I will be allowed to eat while on the HCG Diet in Indianapolis Indiana. I realize that I probably eat red meat way too often; it's just that was what I was raised on and am accustomed to eating. I enjoy barbecuing on the weekends, especially hamburgers and ribs. Can I still eat those, as well? What other foods will I be allowed to eat, and what are you taking away from me?
You will still be able to eat a wide variety of foods while you lose weight, Roger. During the fat burning phase of this program,  you will avoid fats, sugars, dairy, and refined carbohydrates. You will be allowed to consume red meat – just not every day, please. Lean burgers and steaks are fine, but please avoid ribs during these six weeks. You can also enjoy proteins including shrimp, lobster, crab, certain types of fish, as well as a wide assortment of fruits and vegetables. Everything that you can eat will be outlined clearly for you on the shopping guide that you will receive along with your HCG diet kit. This makes it easy to shop and arrange meals in advance. You can even cook your meals for an entire week over the weekend in order to simplify your life. Once you complete this six week phase, you will begin to slowly increase your daily caloric intake while adding other foods back into your meal plan while still avoiding sugar for an additional six week period of time to allow your weight to stabilize. Your clinical advisor will go over all the instructions with you, to ensure that you succeed and reach your goal.
In Indiana, as well as the other 49 states and Washington DC, people just like you are finally conquering the battle of the bulge. If you are ready to take action and get in shape fast, simply fill out the contact form on this page or call us at the phone number that you will find above. You can and will finally reach your goal.