What You Should Know about HCG Diet Injections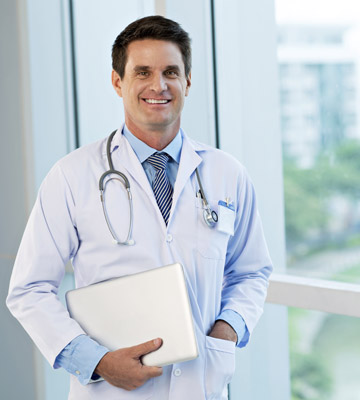 One of the hardest things to do is to lose weight and keep it off. That is where HCG Diet injections can help. No matter how many diets you have tried before, there is a way to succeed. HCG injections have helped thousands of people nationwide rid their bodies of unsightly fat.
Improving one's appearance is not the only reason to turn to the HCG Diet for help. Carrying around excess fat is detrimental to good health. Being overweight increases the risk factors of:
Heart disease
Diabetes
Metabolic syndrome
Certain cancers
Osteoarthritis
High blood pressure
Sleep apnea
Stroke
Gallbladder disease/gallstones
What is the HCG injection diet and why does it work?
The HCG Diet is a doctor-prescribed weight loss protocol that combines a very low-calorie diet with HCG injections. Weight Loss Medical Center also includes another injection – vitamin B12 and MIC/LIPO. This second daily shot aids in fat mobilization and burning thanks to lipotropic agents that also support healthy liver functions.
The HCG injections diet plan works because it allows a person to remain on a low-calorie diet without the body turning to muscle and structural fat for fuel. HCG helps bypass hunger signals, instead, creating a feeling of fullness to release excess visceral fat.
How Do You Lose Weight with HCG Diet Injections?
Following the HCG injection diet plan facilitates a process of rapid weight loss. The only two ways to lose weight are to cut calories or increase physical activity. Your body must burn more calories for fuel than it consumes to lose weight.
Attempting to reduce food intake without HCG injections results in feelings of weakness, hunger, headaches, and cravings. The brain senses starvation and signals the body to hold on tight to stored fat reserves. That is why people who cut calories drastically without HCG often lose muscle mass and vital structural fat. The body is holding on to its fat stores.
Inside our HCG Diet kits, injections of HCG and our vitamin and lipotropic agents enable you to maintain the calorie cut. You should not experience headaches, fatigue, or hunger. By consuming only 500 to 700 calories each day, you will start burning through your fat reserves at a rapid pace. The elimination of specific food groups will help destroy unhealthy cravings. You will learn a whole new way of food preparation for a healthier today and tomorrow.
The average women can expect to see a weight loss of three to seven pounds each week. Men average five to ten pounds – depending on how much overall weight a person has to lose. The more weight you have to lose, the quicker it will come off in the beginning.
Where and How to Buy HCG Diet Injections
You can only buy HCG Diet injections legally after being cleared for this weight loss program by a doctor. Because you will be reducing your caloric intake, the HCG Diet requires medical supervision. That does not mean, however, that you must visit the weight loss clinic. Quite to the contrary, Weight Loss Medical Center conducts all consultations by telephone – your first step. Then you complete our online medical questionnaire.
Being able to purchase HCG Diet injections online in this manner offers numerous benefits:
Your decision to lose weight is private – no one will see you entering or exiting the clinic
You do not have to wait in line at the pharmacy – your HCG injections and supplies are sent to you by a licensed US pharmacy
Answers to questions are just a click of the mouse or phone call away
The cost of HCG Diet injections is lower because there are no office visits
If you are ready to begin losing weight and improve your health and your life, contact us today. Weight Loss Medical Center offers free consultations, so complete the form above or call us at 954-587-4412 from anywhere in the country.