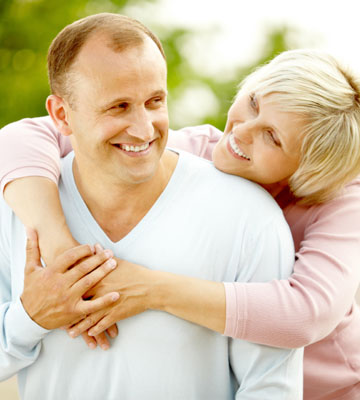 You have tried to lose weight on your own, probably many times, but after the loss of a few pounds you either get frustrated over the slow change on the scale, start craving unhealthy foods, give up altogether, or wind up gaining back any lost weight as soon as you stop. It is time to break this cycle of events that typically winds up with you weighing more than when you started each diet by contacting our HCG diet providers for help.
You may have heard that the secret to successful weight loss is a slow program that results in the loss of only a pound or two a week. That is not only frustrating for most people, it is ineffective. Results are the thing that will keep a person motivated, and our HCG diet doctors understand this fact. People want something tangible that they can see right away, and they want it to happen in a short period of time. No one wants to have to be on a diet indefinitely.
What Does an HCG Diet Doctor Do?
An HCG diet doctor prescribes and supervises a weight loss program that has a beginning and an end. The dieting portion of the HCG protocol lasts only 6 weeks. During this time, a person can expect to lose an average of 5 to 7 pounds each week. Most people will end up weighing 30 to 40 pounds less by the end of their 6 weeks of HCG injections.
The HCG diet provider will prescribe HCG and vitamin B 12 injections that will help to shut down the brain's responses to hunger. The vitamin B 12 also provides an energy boost and immune system strengthening properties. The body will pull calories out of the stored fat cells to provide fuel when the 700 calories each day has been used up. This will help to burn up that excess fat and facilitate weight loss.
The HCG weight loss program is doctor supervised to ensure that there are no adverse reactions and that the desired results are achieved.
How to Find an HCG Diet Provider
Finding experienced HCG diet providers is not difficult. The internet is an excellent place to begin this process. It is best to determine ahead of time if you want a local clinic that you can go to for help and support. This is often a costlier alternative than a national HCG diet clinic because there typically is a charge for all office visits.
Many people like the convenience, cost savings, and confidentiality that come with nationally based HCG diet doctors, like the ones right here at the offices of Weight Loss Medical Center. We have helped thousands of people achieve their goals of weight loss. Our confidential phone consultations are free of charge, and can be conducted at convenient times that will not conflict with work or family obligations. If you want to lose weight and learn how to keep it off, contact our HCG diet providers today for a free consultation.