HCG Diet Plan and Food List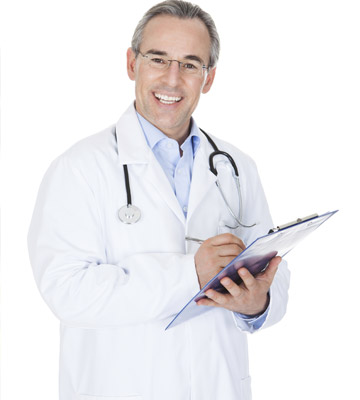 The official HCG Diet plan will help you achieve the weight loss success you desire. While much of the program is the same as it was more than fifty years ago, some things have changed.
Here are the additions to Weight Loss Medical Center's HCG Diet plan that will help you lose weight fast:
Daily vitamin B12 and MIC/LIPO injections – to increase energy, strengthen immune system, promote fat release and burning, and support healthy liver functions
500 to 700 calorie range instead of only 500 calories a day
Many flavors of liquid and powdered stevia to sweeten beverages
Miracle or Shirataki noodle and rice substitutes for increased meal choices
One tablespoon of MCT oil daily for cooking if desired
By following our detailed food list and meal plans, you can expect HCG Diet plan results of up to a pound a day. Women average anywhere from one half to one pound depending on their starting weight. Men often see closer to a pound a day or more of lost fat.
What is the HCG Diet Plan Protocol?
Any weight loss program has a protocol you will follow to help you lose weight. What is the HCG Diet plan protocol?
The HCG Diet works off a multi-phase program that enables you to target and eliminate stored visceral fat while protecting lean muscle and structural fat. You will find a food list that shows you what you can eat while on the HCG Diet. Consume only what is on the list.
Our HCG Diet plan menus help you prepare meals in advance so that you do not find yourself reaching for other foods when hungry. Here are the HCG Diet Phases:
Phase 2 – Day 3 – 44
Continue HCG and vitamin shots (stop the HCG on Day 43 and 44)
Consume between 500 and 700 calories a day from HCG food list
Only light exercise
Phase 1 – 2 Days
Begin HCG Shots
Consume 2,000 or more calories of foods high in fat content
Reduce sugar intake
Phase 4 – Day 74 onward
Resume normal eating – do not overeat or you will gain weight
Continue healthy eating habits
Exercise as desired
Phase 3 – Day 45 – 73
Increase calories in increments – first to 1,000 than 1,200 – 1,300
Add Phase 3 foods into diet
Still avoid sugar and starch
The HCG Diet plan consists of the following meal options:
Breakfast:
16 oz. water, unlimited coffee or tea
One apple or small grapefruit
One egg if desired
Lunch:
3.5 oz. of protein from approved HCG Diet list
1 vegetable serving
1 fruit serving
1 Grissini breadstick or Melba toast
16 oz. water, unlimited coffee or tea
Dinner:
3.5 oz. of protein from approved HCG Diet list
1 vegetable serving
1 fruit serving
1 Grissini breadstick or Melba toast
16 oz. water, unlimited coffee or tea
If you get hungry between meals you may save your fruit from lunch for a midday snack – only apples should be used for snacks. You may also have your dinner fruit later in the evening if desired.
What is the HCG Diet Plan Food List?
The HCG Diet plan food list shows you all the items you may have each day. Here is a sampling of what you will find on the list:
Protein:
Lean beef, steak, veal, buffalo, venison
Boneless, skinless chicken breast
Shrimp, lobster, crab
Tilapia, flounder, Mahi-Mahi, pollack, grouper
Fruits:
Apples
Berries
Grapefruit
Lemons
Limes
Oranges
Vegetables:
All salad greens, spinach, chard, cabbage
Asparagus
Tomatoes
Cucumbers
Celery
All onions
Peppers
Broccoli
Radishes
Fennel
Cauliflower
Beverages:
Water
Plain sparkling mineral water
Tea and herbal tea – without sweeteners and other additives
Coffee
Skim or non-fat milk – one tablespoon a day for beverages
Wondercocoa
Other:
Shirataki Noodles
Tofu
MCT Oil – one tablespoon daily
All stevia flavors
Apple cider vinegar
Braggs amino acids
Herbs and seasonings without sugar and starches
Organic canned tomatoes and sauce – no sugar
Contact Weight Loss Medical Center for a free consultation about the HCG official diet plan so that you can start losing weight.