HCG Diet Allowed Foods: What You Can Eat While Losing Weight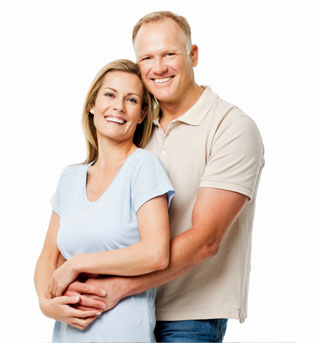 The original list of HCG Diet allowed foods has changed a little over the past 50 + years as new food and sweetener options came to market. The two most prominent features are stevia as a natural sweetener and Miracle or Shirataki Noodles to use in place of pasta. Shirataki also offers a rice shaped version at around 10 calories a serving.
You do not need to worry about making changes in your eating plan until the third day of your HCG injections. The first two days are a period called Phase 1 – the loading phase. The goal of these two days is to saturate your blood with available fat for the body to use when you cut calories on day 3.
There are no restrictions on HCG Diet approved foods for Phase 1. You can fill your plate with whatever you like and eat until you are full. You must consume a minimum of 2,000 calories a day. If you typically eat more than that, increase your intake accordingly. The goal is to eat more than usual of foods high in fat content. Do not consume an abundance of sugar as that is counterproductive to what you want to do. Desserts that are high in fat such as those on the list below are ideal.
HCG Diet foods allowed phase 1 include:
Pizza
Bacon cheeseburgers
Pasta
Fried chicken
Loaded baked potatoes
Sausages
Full-fat ice cream
Cheesecake
Foods Allowed During Phase 2 of the HCG Diet
When starting Phase 2 of the HCG Diet, what foods are allowed may surprise you. You can still enjoy a variety of fruits and many of your favorite vegetables and protein options.
The main thing to remember is that you must limit your calories to no less than 500 and no more than 700 each day. Avoid all forms of dietary fats, carbohydrates, and sugar. By following the HCG Diet foods allowed Phase 2 protocol you will lose up to a pound a day by combining a very low-calorie diet with HCG and vitamin B12 and MIC/LIPO injections.
The HCG Diet allowed foods list for Phase 2 lunch and dinner choices includes:
100 grams or 3.5 ounces of protein from the following list:

Lean steak, lean roast beef, 95% lean ground beef, veal
Crab, shrimp, lobster
Buffalo, elk, venison
Mahi-Mahi, flounder, tilapia, grouper, pollack
Skinless, boneless chicken breast
Eggs
Tofu

6 to 8 ounces or 1 cup of vegetables:

All lettuce, spinach, chard, cabbage
Peppers – sweet or bell
Cucumbers
Celery
Beet greens
Tomatoes
Onions, all
Canned tomatoes and sauce – no sugar added
Celery
Fennel
Radishes
Broccoli
Asparagus

Fruit:

Apples
Grapefruit
Juice of one lemon daily
Limes
Oranges
Berries – one handful a day
Other HCG Diet allowed foods include:
Flavored and plain stevia for sweetening
Apple cider vinegar
Braggs amino acids
Fresh and dried herbs – no sugar added
Tea, coffee (only one tablespoon of non-fat milk each day
2 Melba toasts or Grissini breadsticks
Defatted powdered cocoa
Sparkling mineral water – no additives
What Foods Can You Add During Phase 3 of the HCG Diet?
The HCG Diet list of foods allowed during Phase 3 expands your daily options. You will still avoid sugar and carbohydrates for now, but you can raise your intake to 1,000 and then 1,200 calories each day.
The additional HCG Diet foods allowed Phase 3 include:
Protein:

Salmon, tuna, oysters, clams
Ham, sausages, bacon
Turkey, lamb, duck
Squash, eggplant, pickles, pumpkin
Peaches, pears, melon, pineapple
Nuts, nut butter, oil, hummus
Cream cheese, milk, plain yogurt, butter
For questions about the HCG Diet allowed foods or to discuss starting the HCG Diet, please contact Weight Loss Medical Center for a free consultation with a clinical advisor.